Professional Manufacturer 15kw 20HP VSD Screw Air Compressor For Sale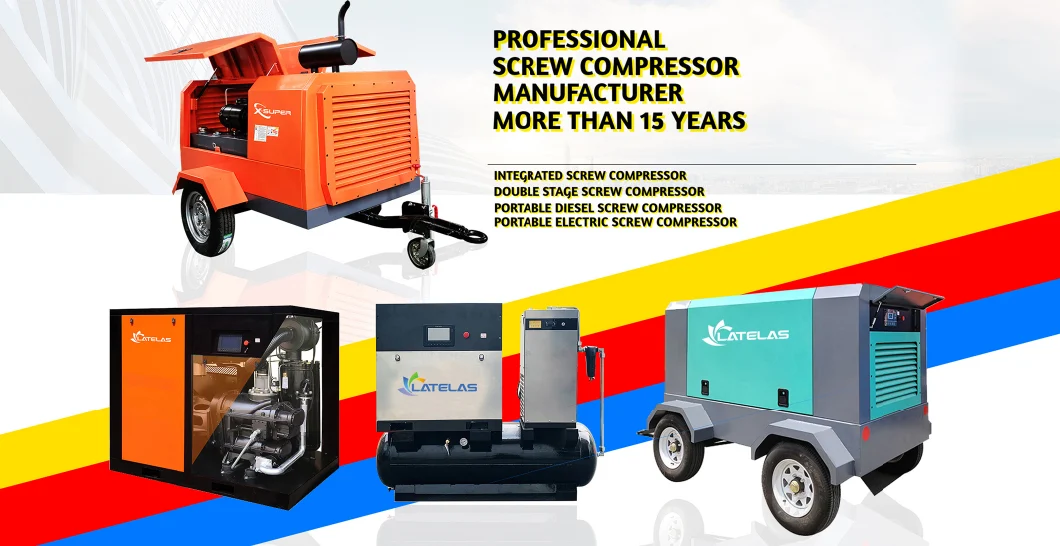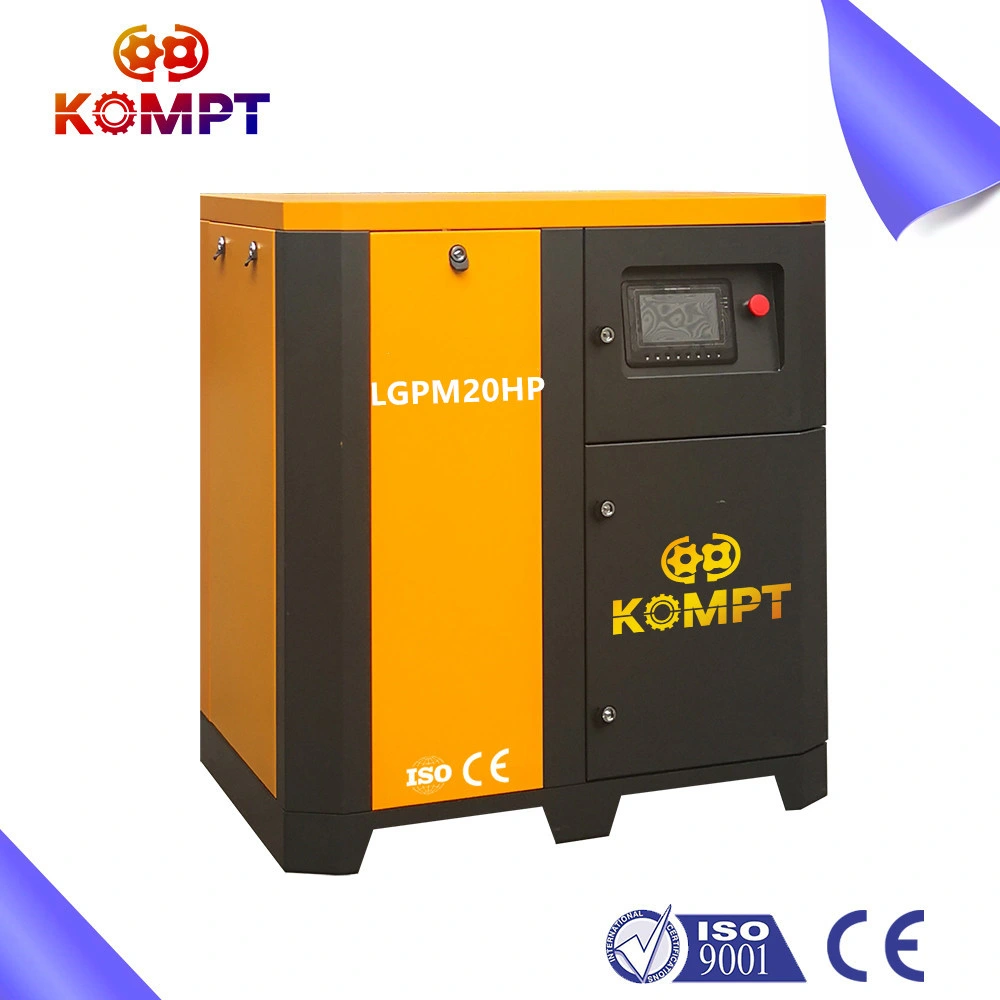 Model
LGPM-10HP
LGPM-15HP
LGPM-20HP
LGPM-30HP
LGPM-50HP
LGPM-60HP
Motor Power(KW)
7.5
11
15
22
37
45
Capacity/Pressure
(m3/min/MPa)
1.2/0.7
1.71/0.7
2.3/0.7
3.8/0.7
6.4/0.7
8.5/0.7
1.1/0.8
1.65/0.8
2.25/0.8
3.6/0.8
6.2/0.8
8.0/0.8
0.9/1.0
1.32/1.0
1.8/1.0
3.0/1.0
5.6/1.0
7.5/1.0
0.8/1.2
1.1/1.2
1.6/1.2
2.6/1.2
5.0/1.2
7.0/1.2
LubricLGPMing oil(L)
12
16
16
22
26
26
Noise db(A)
60-70±2
60-70±2
60-70±2
60-70±2
60-70±2
60-70±2
Length(mm)
780
1050
1050
1300
1470
1460
Width(mm)
600
700
700
850
1000
1000
Height(mm)
1020
1150
1150
1100
1380
1380
Weight(Kg)
215
330
335
465
630
825
Model
LGPM-75HP
LGPM-100HP
LGPM-125HP
LGPM-150HP
LGPM-175HP
LGPM-200HP
Motor Power(KW)
55
75
90
110
132
160
Capacity/Pressure
(m3/min/MPa)
10.5/0.7
13.2/0.7
16.2/0.7
21.0/0.7
24.6/0.7
31.0/0.7
10.0/0.8
13.0/0.8
15.8/0.8
20.0/0.8
23.0/0.8
30.0/0.8
8.5/1.0
10.9/1.0
14.0/1.0
18.0/1.0
21.0/1.0
26.0/1.0
7.6/1.2
9.8/1.2
12.8/1.2
16.0/1.2
18.8/1.2
22.0/1.2
LubricLGPMing oil(L)
54
54
72
90
90
90
Noise db(A)
70-76±2
70-76±2
70-76±2
70-76±2
70-76±2
70-76±2
Length(mm)
1900
1900
1900
2020
2020
2360
Width(mm)
1250
1250
1250
1590
1590
1610
Height(mm)
1600
1600
1600
1810
1810
1860
Weight(Kg)
1130
1230
1325
1520
1710
1850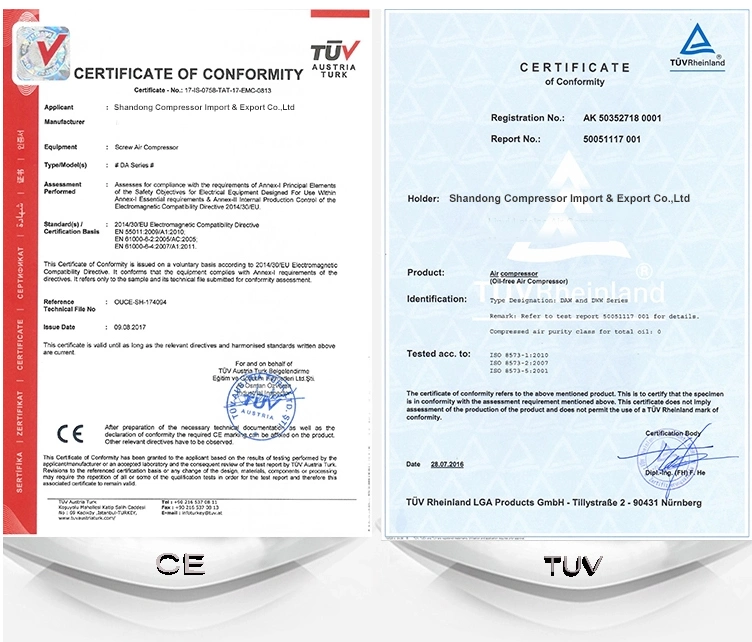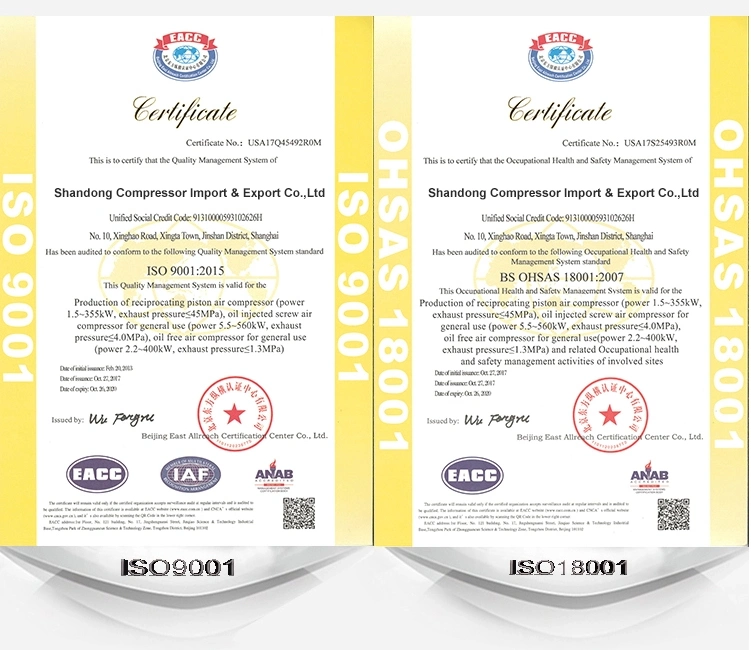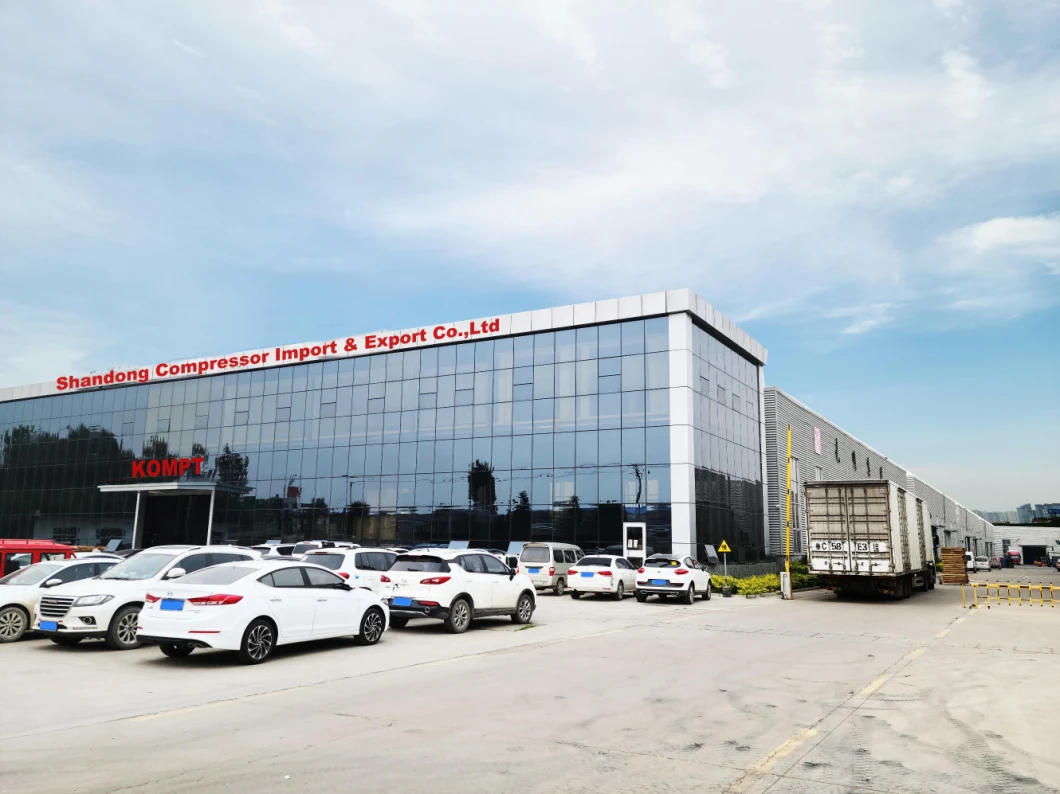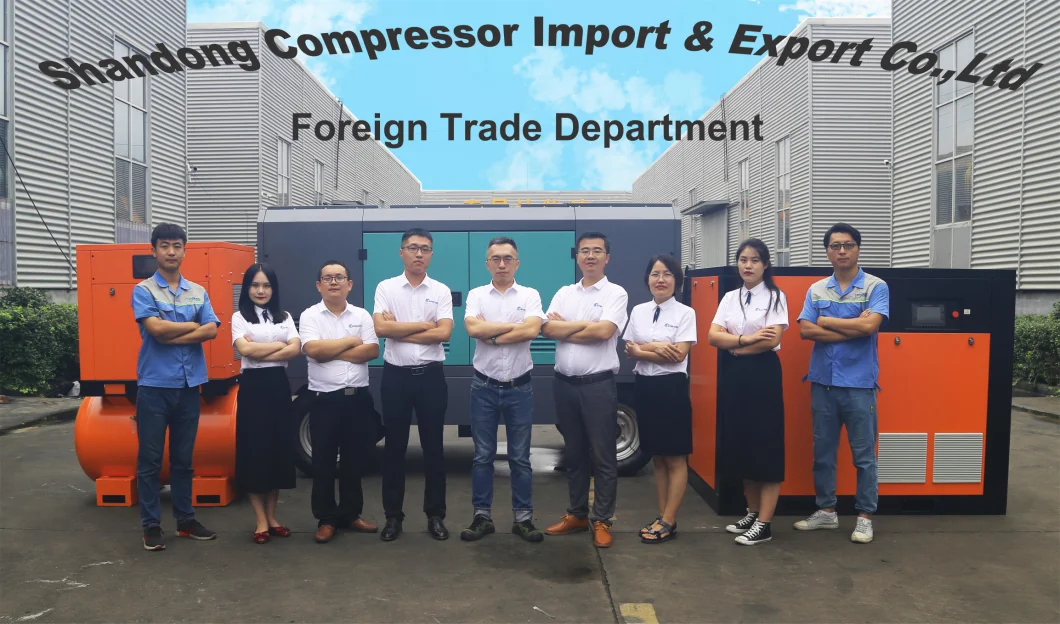 Specializing in Screw Compressor for over 15years
Shandong Compressor Import & Export Co.,Ltd
is a company integrating air compressor production
and trade. located in the logistics capital of China, one of the important
birthplaces of Chinese civilization-Linyi, Shandong Province.
With professinal manufacturing experience and first -class comprehensive scientific and technological strength of the talent team, as the energy-saving compressor system leader and remowed in the industry,
We specializes in R & D and sales of power frequency ,permanent magnet frequency conversion ,two -stage compressor permanent magnet frequency conversion ,low -voltage and mobile screw air compressor . With a deep industry background , one step ahead ambition .
With the professional enthusiasm for screw air compressor , team innovation , to meat the challenges of enterprise's
own determination and the rigorous attitude of excellence,products are strictly in accordance with IOS 9001 international quality procedures,to provide customers with energy -saving and reliable products .
We warmly welcomes people from all around the world to visit the company to guide the establishment of a wide range of business contacts and cooperation .
Choosing KOMPRESSOR compressor is to choose quality and service ,choose culture and taste ,choose a permanent and trustworthy partner !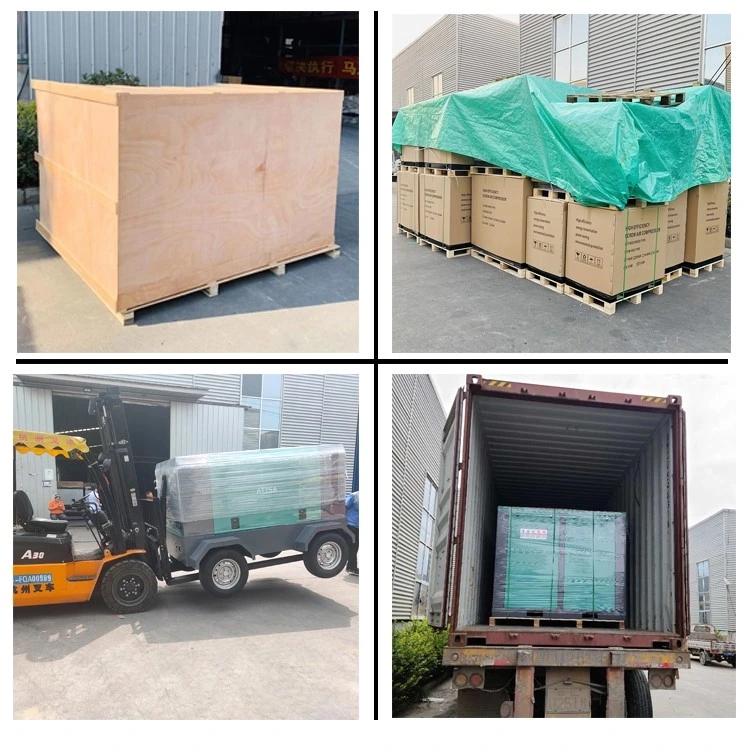 Q1: Are you factory or trade company?




A1: We are a company integrating air compressor production

and trade. Please check Our Company Profile.





Q2: What the exactly address of your factory?




A2:

Room 1016, Building 1, IEC international Enterprise Center , Liuqing Street, Lanshan District , Linyi , Shandong



Q3: Warranty terms of your machine?




A3: 18 months warranty for the machine,technical support according to your needs.





Q4: Will you provide some spare parts of the machines?




A4: Yes.





Q5: How long will you take to arrange production?




A5: Deliver standard goods within 30days, Other customized goods is TBD.





Q6: Can you accept OEM orders?




A6: Yes, with professional design team, OEM orders are highly welcome.