electrical cable wire 3.5mm/3.5mm electrical wire/3.5mm electrical cable
Product Description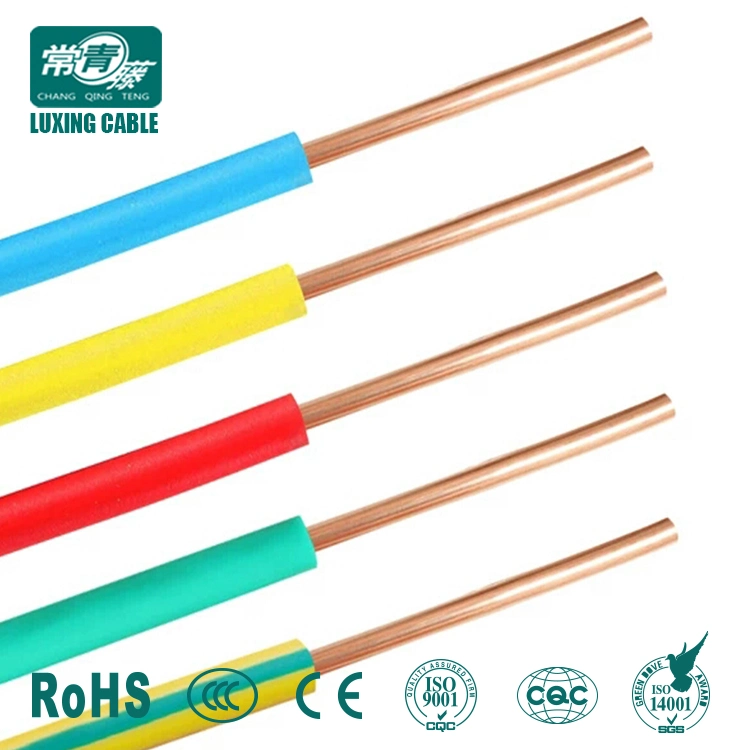 electrical cable wire 3.5mm/3.5mm electrical wire/3.5mm electrical cable
The Details of Cu conductor pvc insluated electrical cable wire
1. Rate Voltage: 300/500V, 450/750V
2. Max. working temperature: 70 °C , can be 90 °C ,105 °C as requirement
3. Insulation: PVC
4. Conductor: Class 1/2 Plain annealed copper wires,solid or stranded
5.Cross Section Areas: 0.75mm2~185mm2
6. Remark: Flame retardant,fire resistance,low smoking and Halogen free,or other property can be avaliable
7. Packing: 100m per roll, or as your request.
The Application of electrical cable wire
Single Core PVC insulation Copper Conductor house wiring electical wire cable is used for general purpose, as building wire for power, lighting and
control wire to electrical appliances, suitable for use in conduit and for fixed, protected installation.
Technical Data of electrical cable wire
Nominal section

(mm2)

Number/diameter of core

(mm)

Maximum outer diameter

(mm2)

Reference weight

(Kg/km)

Conductor resistance at 20°C

≤(Ω/km)

copper

aluminum

aluminum

copper

1.5(A)

1/1.38

3.3

20.3

-----

-----

12.1

1.5(B)

7/0.52

3.5

21.6

-----

-----

12.1

2.5(A)

1/1.78

3.9

31.6

17

11.80

7.41

2.5(B)

7/0.68

4.2

34.8

-----

-----

7.41

4(A)

1/2.25

4.4

47.1

22

7.39

4.61

4(B)

7/0.85

4.8

50.3

------

-----

4.61

6(A)

1/2.76

4.9

65

29

4.91

3.08

6(B)

7/1.04

5.4

71.2

----

----

3.08

10

7/1.35

7.0

119

62

3.08

1.83

16

7/1.70

8.0

179

78

1.91

1.15

25

7/2.04

10.0

281

118

1.20

0.727

35

7/2.52

11.5

381

156

0.868

0.524

50

19/1.78

13.0

521

215

0.641

0.387

70

19/2.14

15.0

734

282

0.443

0.268

95

19/2.52

17.5

962

385

0.320

0.193

120

37/2.03

19.0

1180

431

0.253

0.153

150

37/2.25

21.0

1470

539

0.206

0.124

185

37/2.52

23.5

1810

666

0.164

0.0991

240

61/2.25

26.5

2350

857

0.125

0.0754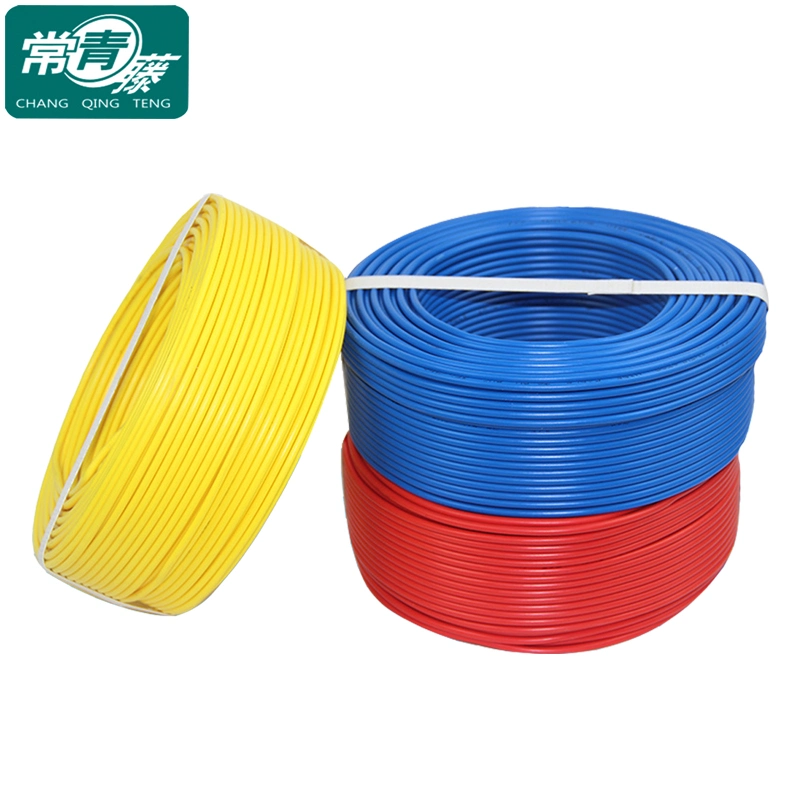 Certifications
Certifications: ISO9001/14000, CE, CCC, IEC, BS, EN, VDE
Contact: