5M Air Conditioner Pipes Hose Fittings Pair Coil Tube Insulated Copper Pipe , Air Conditioner Pipes Hose Fittings
Air conditioner insulated double Coil copper pipe kits
Air Conditioner Pipes Fittings Pair Coil Tube
Specification:
1,Copper tube:O.D. 1/4''&3/8'',1/4''&1/2'',1/4''&5/8'',3/8''&5/8'',3/8''&3/4'',1/2''&3/4''
2,Length: (3, 4, 5, 7.5, 12, 15, 20, 25,30,50)meters
3,Thickness of copper tube compatible any gases:R22,R407C,R410A,R404A,R507C etc.
4,Character:good heat resistance,low water absorption
we are manufactuer and we have full range production line for LDPE Foam extruding, embossing skin, covering tube, assembling copper tube into PE foam insulationtube.

Air-Condition Copper Connecting Tubing
Air-conditioner copper connecting tubing used for connecting the indoor and outdoor of air conditioners, it is made of higher quality copper tube, Insulation tube and brass nuts, the length and wall thickness can follow client's specifications.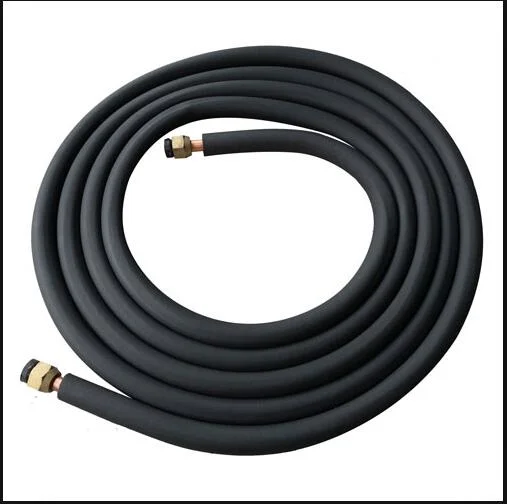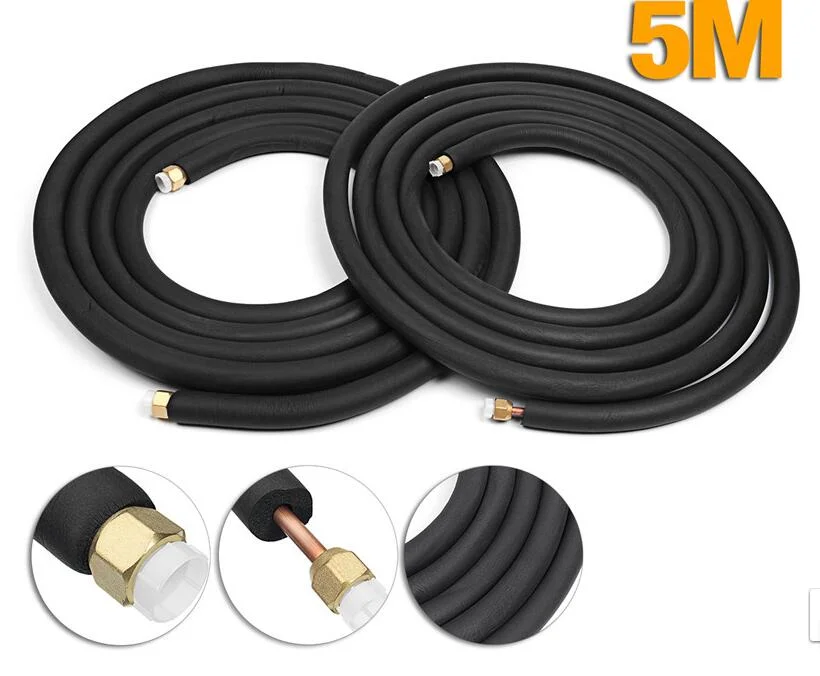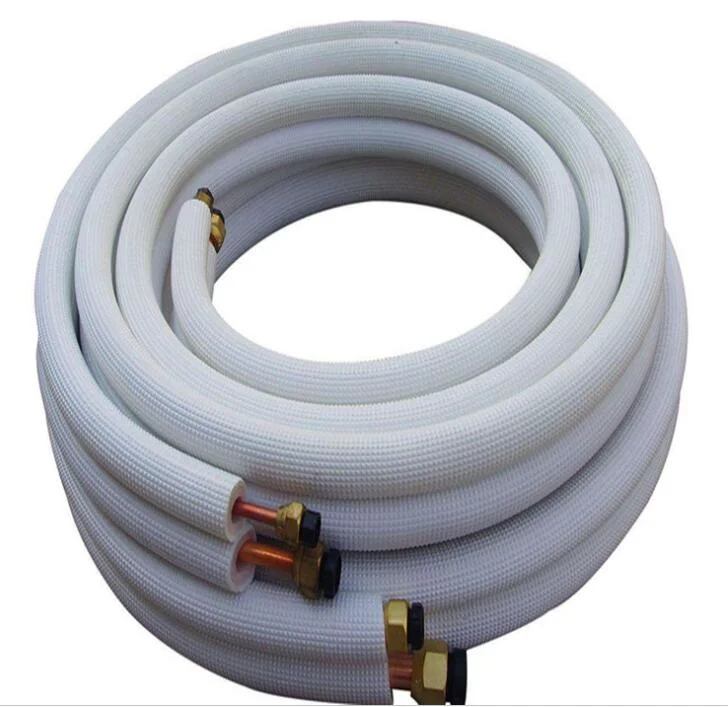 No.
Type of
Air conditioners

Copper tube size
Size of
Insulation tube
3M
Lenghth 3M
4M
Lenghth 4M
5M
Lenghth 5M
1M~30M
Lenghth 1-30M
1
1 HP
6.35+9.52
9+12
1HP×3M
1HP×4M
1HP×5M
1HP×1M~30M
2
1.5 HP
6.35+12.7
9+15
1.5HP×3M
1.5HP×5M
1.5HP×5M
1.5HP×1M~30M
3
3 HP
9.52+15.88
12+19
3HP×3M
3HP×4M
3HP×5M
3HP×1M~30M
4
4 HP
9.52+19.05
12+22
4HP×3M
4HP×4M
4HP×5M
4HP×1M~30M
5
5 HP
12.7+19.05
15+22
5HP×3M
5HP×4M
5HP×5M
5HP×1M~30M