CG125 Asbestos/Non-Asbestos Motorcycle Parts Motorcycle Brake Shoe! We can make with your samples and requirements! Different materials are available,asbestos or non-asbestos,hard surface or soft surface.Model CG125 ,is one of the popular model in many countries,since 2001s,we have worked in this model for more than 17yrs. We understand every single features of brake shoes. If you have any ideas of this crankshaft,pls let us know!
Information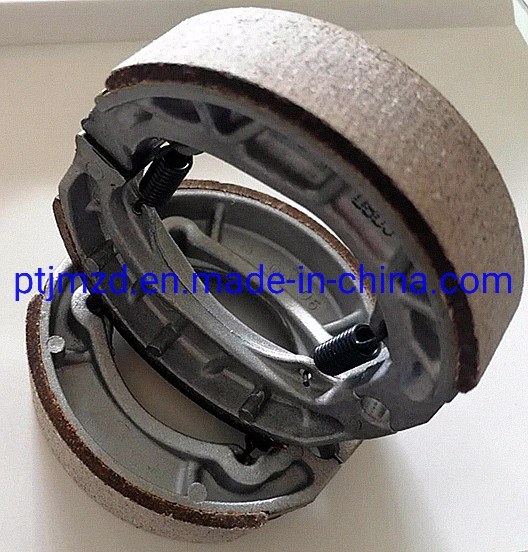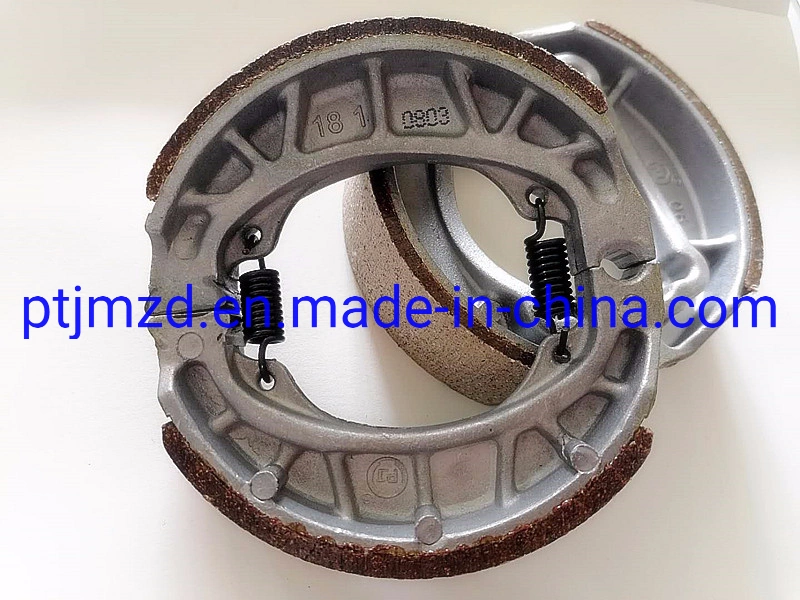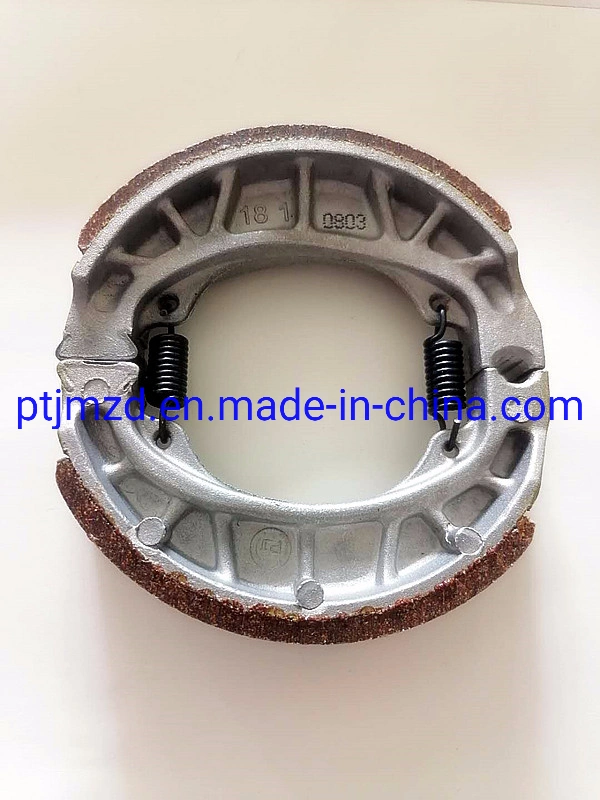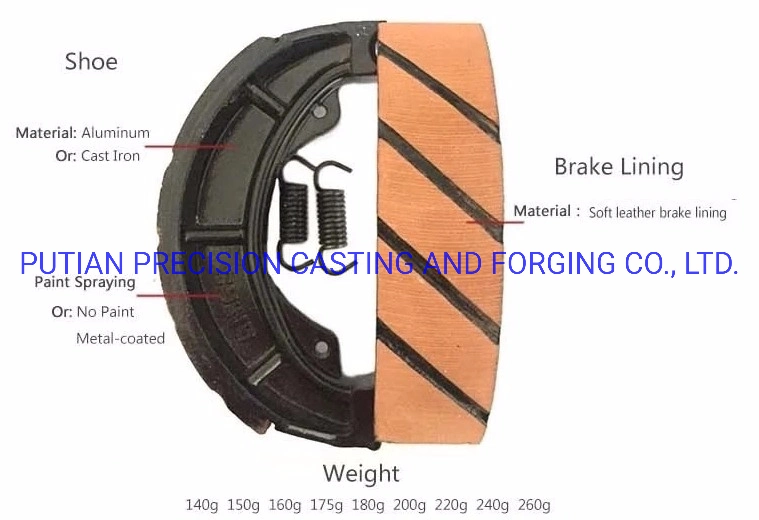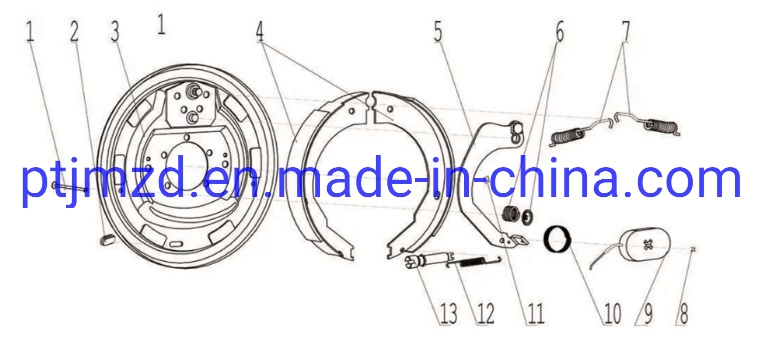 Other products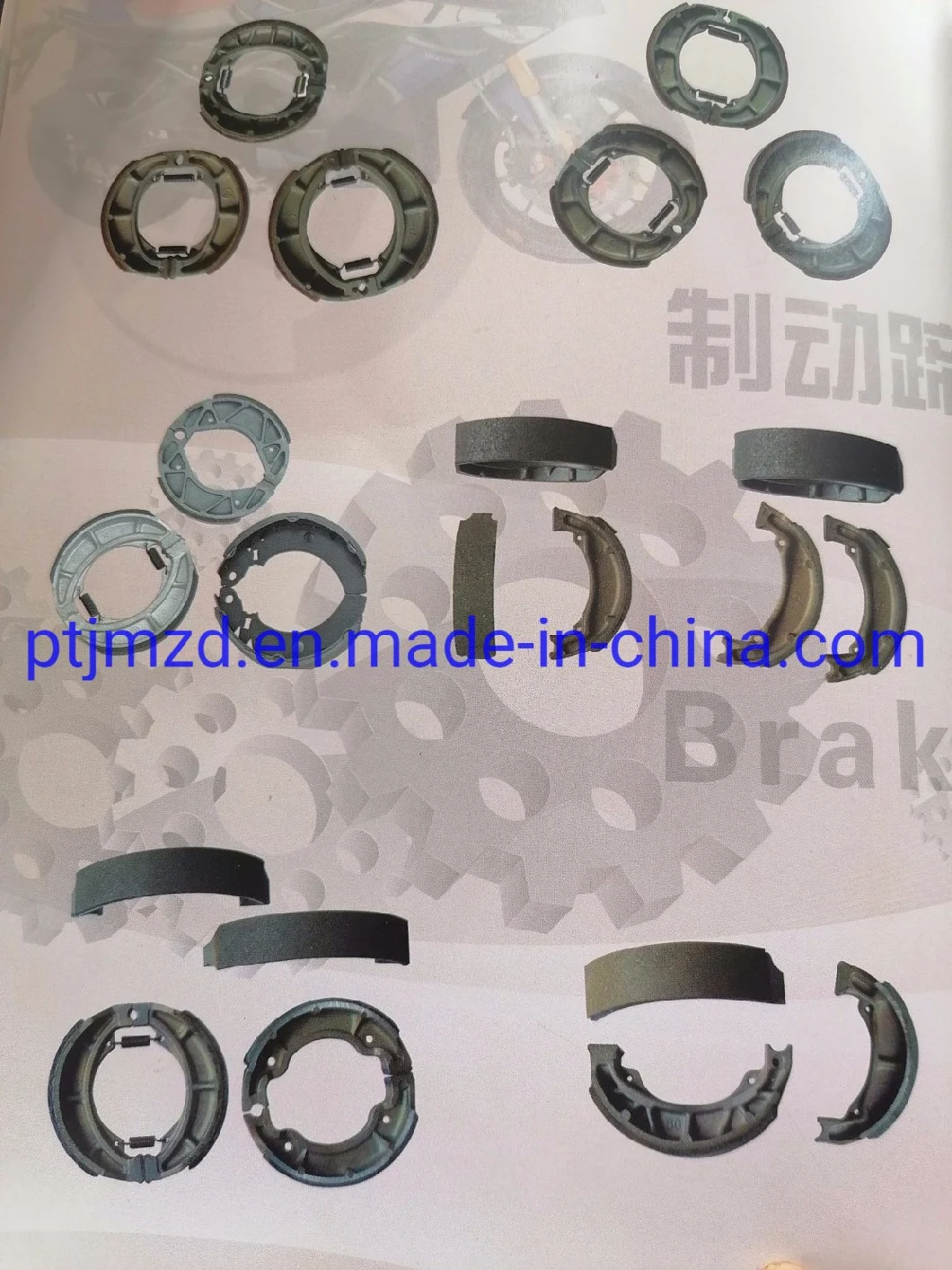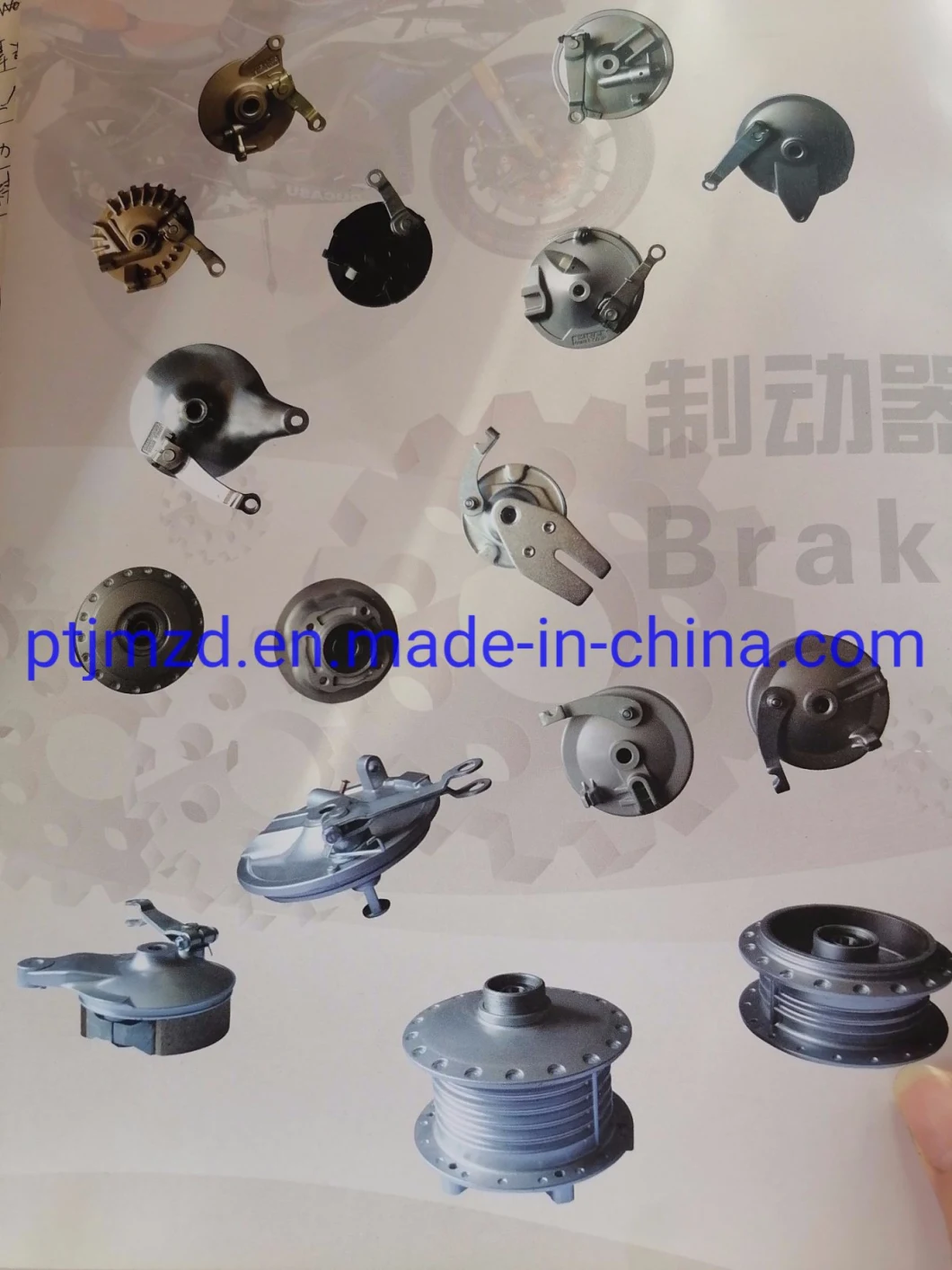 About us
Putian City Precision Casting and Forging Co,. Itd is a company majoring in the production of brake shoes and arrester assemblage for motorcycles in large scale and enjoying good reputations in the motorcycles industries home and abroad,The main products of brake shoes and arrester assemblage from my company can meet the assembling need of motorcycle braking ranging from 50ml to 750ml. Our products are not only very popular for the main motoreycle-producing factories
in our native country such as DaChangjian, JinCheng,QingQi,LingMu,Qian.Jiang etc.but also enjoy good markets in the world such as in the Southeast countries,Mideast countries,European countries, Africa,USA,and Taiwan.
My company has a scientific troops with rich experience in designing and Producing and has built a sound scientific innovation system and qualities-controlling system.It is equipped with sets of superior facilities such as die-casting machines,moulds,processing machines ete.We always pay high attention to the overall qualities controlling for the products and the qualities of our prducts have always been promoted year and year by practising theinternational qualities controlling system of ISO 9001.The brake shoes and arrester assemblage from my company have won the good reputations such as Excellent products by Consumers'Committee of Fujian Province, Consumers;Satisfying products in Fujian Province,Products of Famouc Brand in Fujian Province ete.Its registered brand of pujiang(PJ) has been praised as famous brand in Fujian Province for many years.The products with PJ brand have become famous home and abroad and they are al ways the first choices for the factories which majoring in motorcycle production
My company lies in the coastal opening city of Putian which is the homeland of the Strait Peaceful Sea Goddess,MaZu,Putian city is an ideal Place for the entrepreneur home and abroad to make their investments there with its preferable transportation facilities and rich natural resources.
We are now extending our warm welcome to those who intend to cooperate with my company for creating brilliant business future.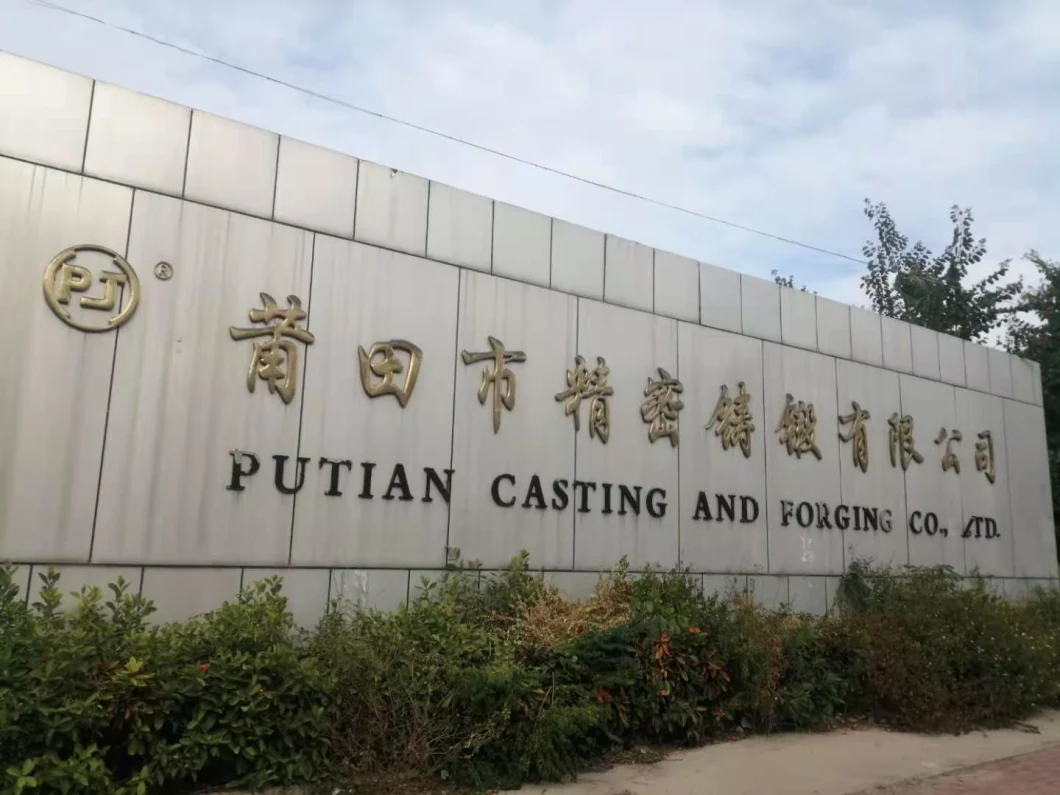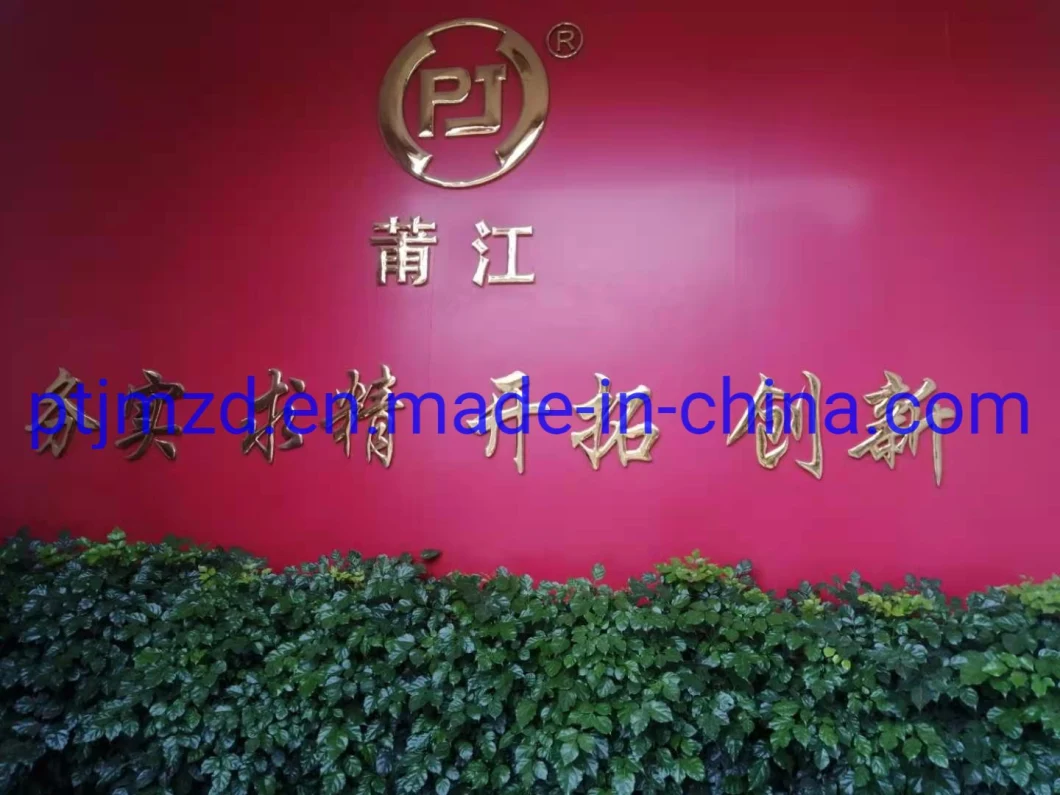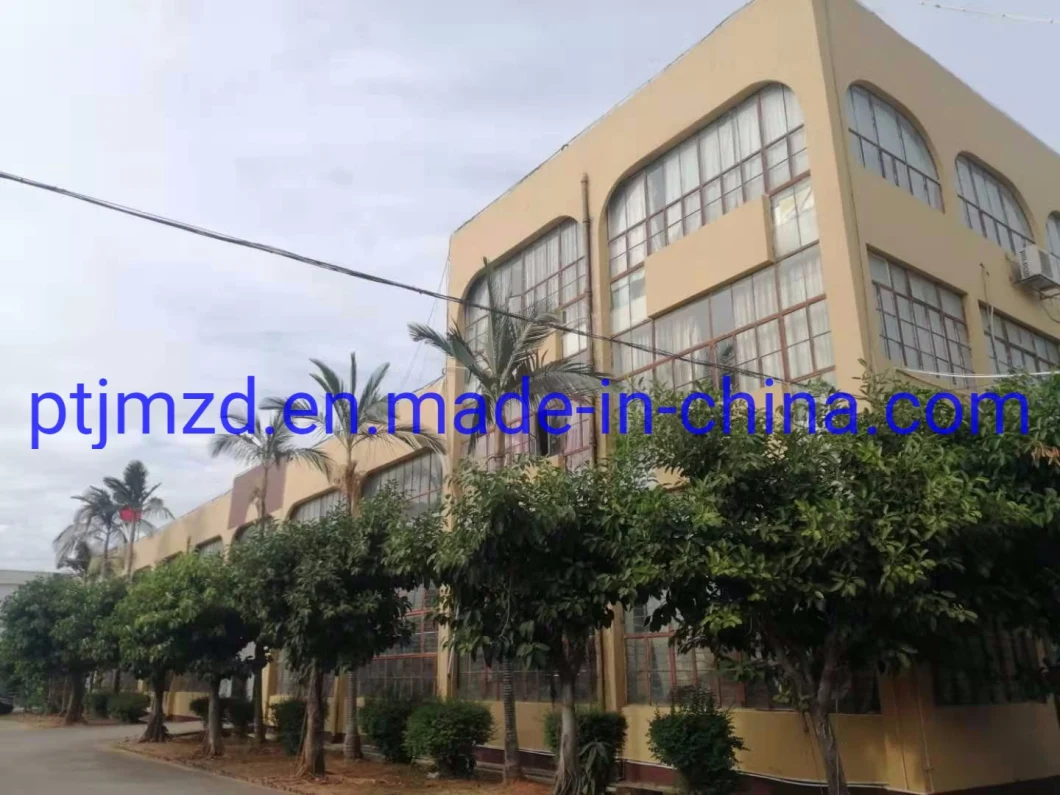 Why choose us:
1:
products

adopts national standard ADC12 pure aluminum alloy frame, thickened and wearresisting, high quality high strength material tensile fence, easy retention, not easy to wear brake block, sensitive braking effect, asbestos and asbestos-free materials, with no fracture and deformation, wear cresistance, high temperature resistance, excellent braking performance characteristics
2:
Excellent quality management system.
3:
Strictly control the production cycle.
4
:Accept customization.
welcome to contact us for more information