Using TK116 GPS tracker, we can position, monitor and control the vehicle on the position server via GPRS,GPS and Internet. It can help customers to manage transparently, reduce cost, maintain security and raise efficiency. Now it is widely used in business traffic, logistics distribution, automobile lease, intelligent transportation, shipping market, army and police,
rescuing,
Safety Supervision, Intelligent city
Product Features
*Supports quad bands,i.e. 850/900/1800/1900MHz, worldwide used.
*Wide Input Voltage:6-36V DC.
*GPS + GSM (LBS) Tracking
*GPS precise positioning with A-GPS and feedback position via GPRS at setting times
*Tracks real-time and playback
*Web browser platform, Smart phone app platform and SMS query.
*Built-in battery, Power disconnect alarm & Low battery alarm.
*Supports multiple alarm, acceleration sensor can be added (B models, optional component), so as increase vibration, collision and falling alarm.
*Supports ACC status checking and vehicle status notifying.
*Use relay to remotely control the vehicle..
*Use SOS button for SOS call.
*Uses external microphone to monitor remotely.
*Multiple protocol support, OTA upgrade program.
*Mini size, easy to hide and install
Alarm Type
Vibration Alarm(Optional)
Collision / falling Alarm(Optional)
Speed Alarm
Geo-fence Alarm
Power disconnect Alarm
SOS Alarm(need SOS Cable)
Base Specification
Voltage
12VDC/24VDC/36VDC
GPS positioning accuracy
15m
GSM positioning accuracy
100m
GSM Frequency
850/900/1800/1900MHz
Hot/warm/cold start time
<3s,<15s,<60s
Dimensions (mm)
79.5(L)X38.5(W)X10.5(H)
Operating temperature
-20
ºC
~70
ºC
Operating humidity
20%~80%RH
Net Weight
45 g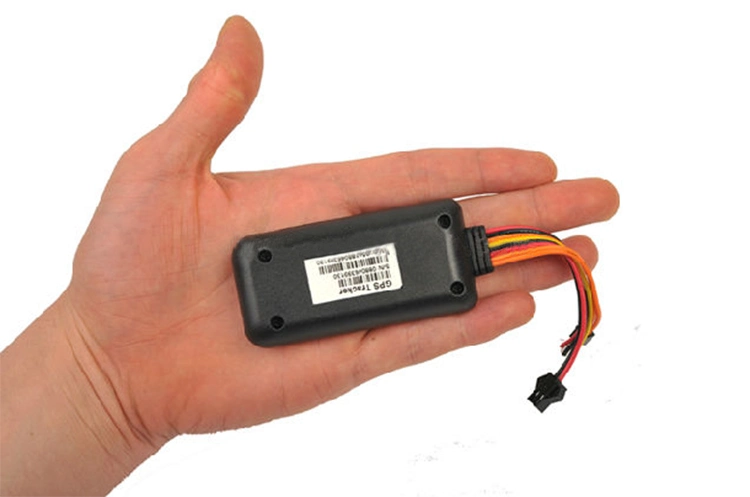 Main Function
Function Extension





Default interface: Microphone input port for remote monitoring




Can be extended: ADC input port , used for temperature and oil detection




Can be extended: External lithium battery port ,used for long battery life




Can be extended: UART expansion port (TTL level), RS232 serial port expansion application



Platform

You can choose Keelin terminal monitoring platform or not. It is designed by EELINK, we can position, playback the cars' track, listen and cut off oil of car on the platform server.



Accessories (Optional)
Relay/ Microphone/SOS



Delivery





*Sample and mini order will be delivered within 1-2 working days after the receipt of payment.




*For order over 500pcs or customized order, please contact our sales to make sure the current inventory.Our manufacturing capacity is 1,200,000 units per year. And for the popular units we hold 3000pcs stocks in advance per month.






Warranty





*All products have been strictly Quality Checked in house before packing.




*All products have been well packed before shipping.


*One year warranty is provided for all models. We will bear maintenance cost during warranty.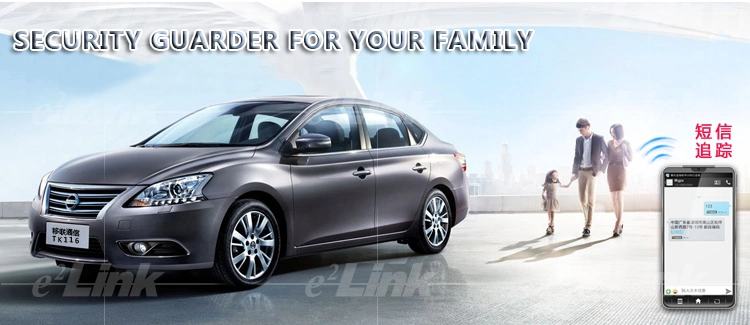 Base Specification
Voltage
12VDC/24VDC/36VDC
Work current
<30mA@12V
Standby Current
<10mA@12V
GPS positioning accuracy
15m
GSM positioning accuracy
100m
GPS Frequency
1575MHz
GSM Frequency
850/900/1800/1900MHz
Hot/warm/cold start time
<3s,<15s,<60s
Battery capacity
200mAh
Dimensions (mm)
79.5(L)X38.5(W)X10.5(H)
Operating temperature
-20ºC~70ºC
Operating humidity
20%~80%RH
Net Weight
45 g