ppr union hammer union fig 1502 ppr male union
We are a professional manufacture ( taizhou zhuoxin plastics Co., Ltd. ) that produce plastic fittings (PPR / PVC fittings), plastics ball valves, plastic taps and mould, ect.
If you can give us a chance to cooperate with you, we are always in a position to quote you the most advantageous prices for higher quality merchandise.
So please do not hesitate to contact with us if you have any need.
We sincerely invite all domestic and overseas clients to come to advise and cooperate.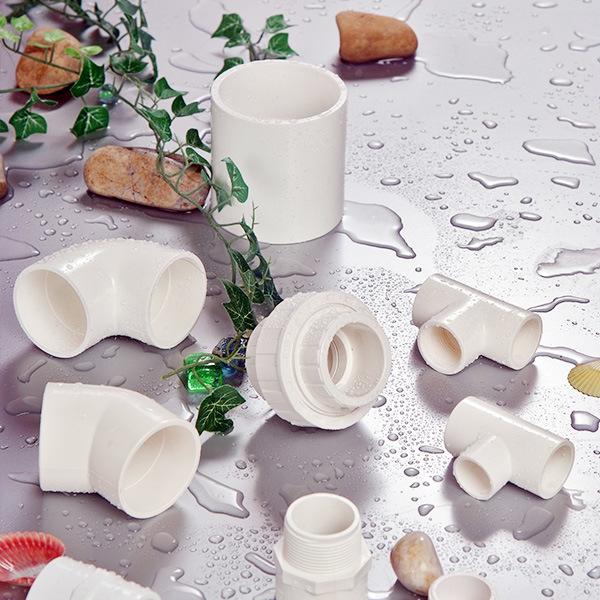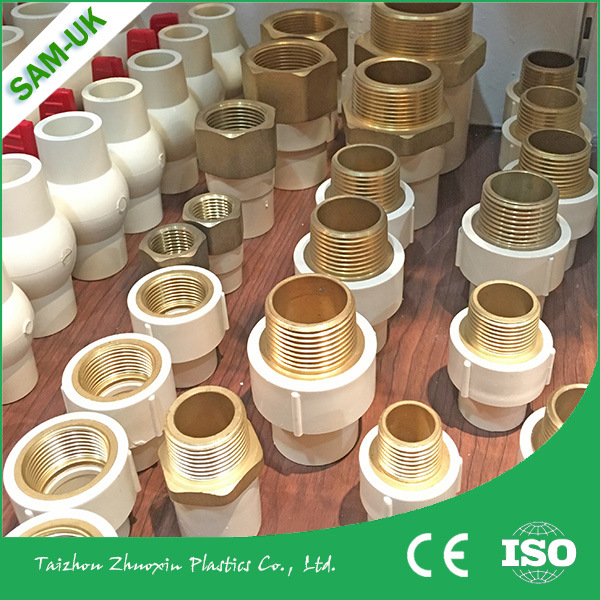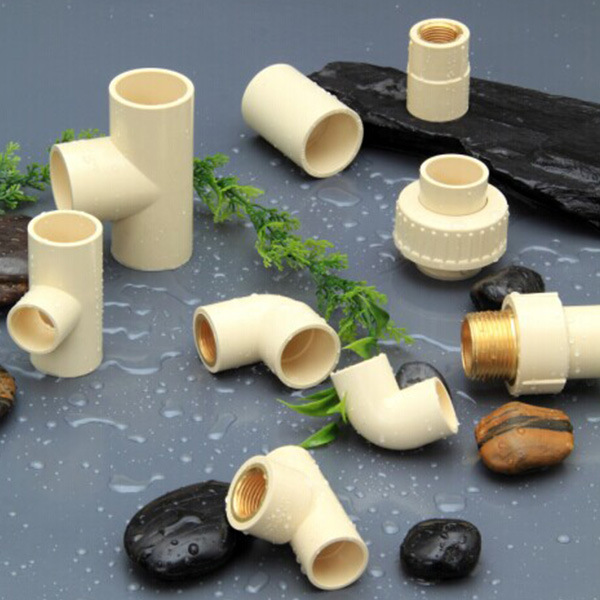 1. NBR 5648 fittings:
UPVC coupler
UPVC tee
UPVC reducing tee
UPVC female coupling
UPVC male adapter
UPVC 90deg elbow
UPVC female elbow
UPVC reducing coupling
UPVC reducing elbow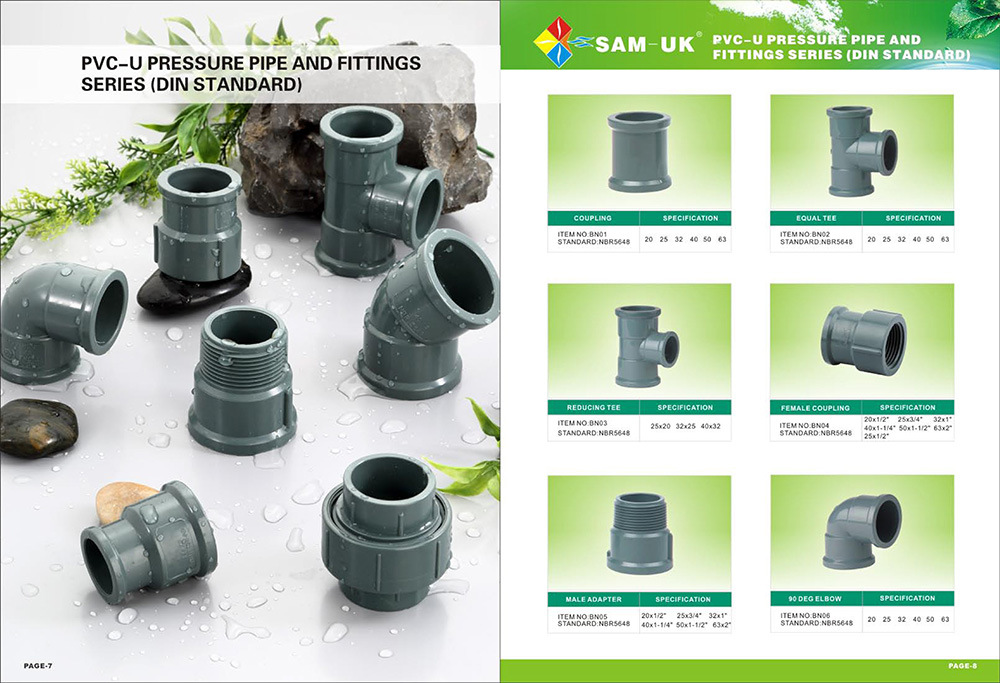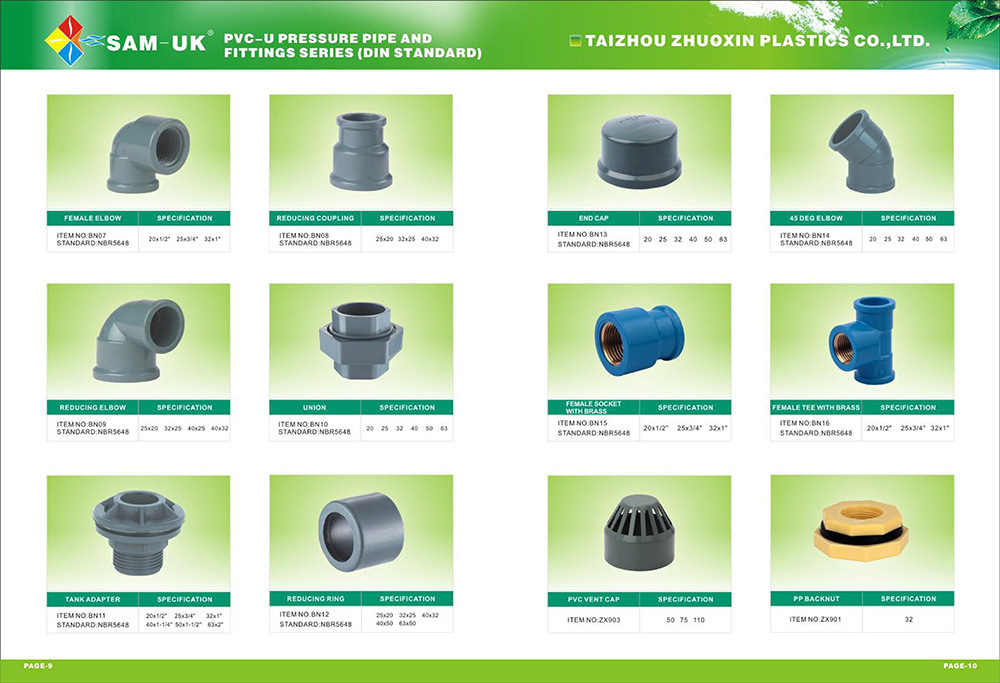 2. Properties:
1) Healthy, bacteriological neutral, conforming to drinking water standards
2) Resistant to high temperatures, good impact strength
3) Convenient and reliable installation, low construction expenses
4) Excellent heat-insulation property from minimum thermal conductivity
5) Lightweight, convenient to transport and handle, good for labor-saving
6) Smooth inner walls reduce pressure loss and increase flow speed
7) Sound insulation (reduced by 40% compared to galvanized steel pipes)
8) Light colors and excellent design ensure suitability for both exposed and hidden installation
9) Recyclable, environment-friendly, accords with gbm standards
10) Extremely long usage life for at least 50 years
3. Our business steps:
1)Communication: Customers interest in our products, discuss price, check sample quality
2)Negotiation: Talking about the sizes, quantity, and other details
3)Ordering: Settle down and place order to us
4)Producing: After orders, we start productions at once
5)Packing: While products come out of machines then packed
6)Delivery: Everything gets ready, place the ship, send to dock, to be shipped
Items
Descriptions
Material
PVC-U , PPR
Products
Pipelines for water supply and drain ,Female and male Coupling ,Socket, Cap , Tee , Adapter , Elbow , Reducer, Union , Plug , Pipe Clip , Valve , Plastic Tap and Mould
Size
1/2"- 4" 20-110mm
Standard
ASTM D2466,ASTM D2665 , BS4346, NBR5648, DIN8078 / 8077
Machines
injection machines
Colors
white and gray for PVC products , green ,grey, white and blue for PPR products
Working place
PVC -15°-55°,PPR-20°-90°
Warranty
at least 50 years
Delivery time
30-40 days
We have a mould workshop also we can make mould