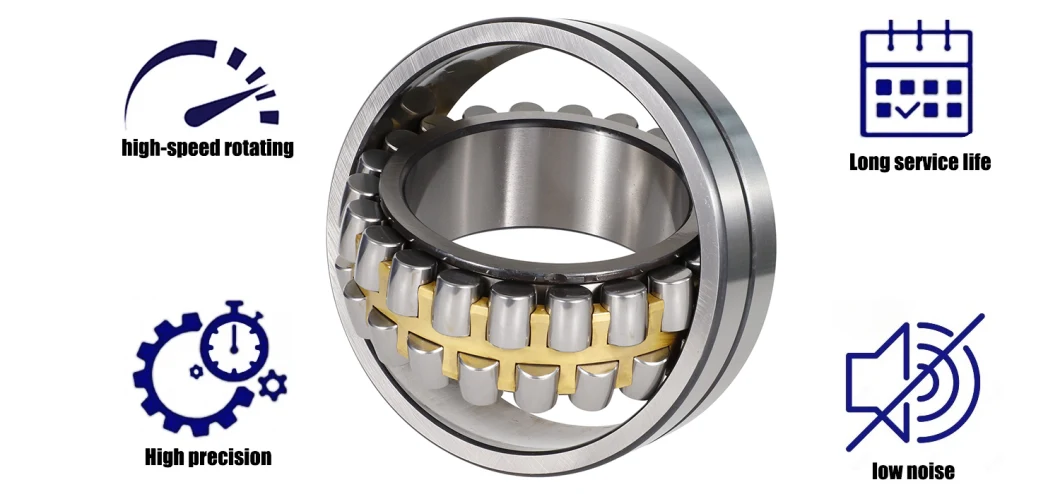 Description of the bearing:

1) The self-aligning ball bearing are made of an inner ring, an out ring, two rows of balls, and a cage. Usually the outer ring of the bearing has a sphered raceway.
2) This kind of bearing is consequently self-aligning and insensitive to angular misalignments of the shaft relative to the housing.
3) The self-aligning ball bearing is particularly suitable for applications where considerable shaft deflections or misalignment are to be expected.
4) The inner ring of the self-aligning ball bearing are usually cylindrical, and sometimes are taper ring, which has the sufix of "k"
5) Cage of the bearing: polyamide cage, steel cage.
6) sufix of the bearing:
M Machined brass cage, ball centred
2RS1 Sheet steel reinforced contact seal of acrylonitrile-butadiene rubber (NBR) on both sides of the bearing
TN Injection moulded snap-type cage of polyamide 66, ball centred
TN9 Injection moulded snap-type cage of glass fibre reinforced polyamide 66, ball centred

Poduct Features:


- Self aligning ability.
- Two kinds of inner bore, cylindrical bore and taper bore
- Spherical raceway on the outer ring
- Wide used
- Low frication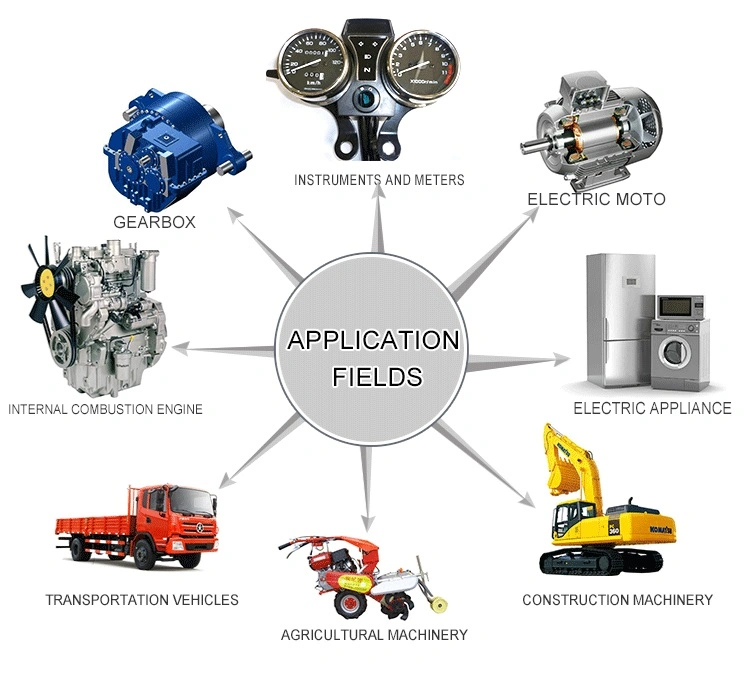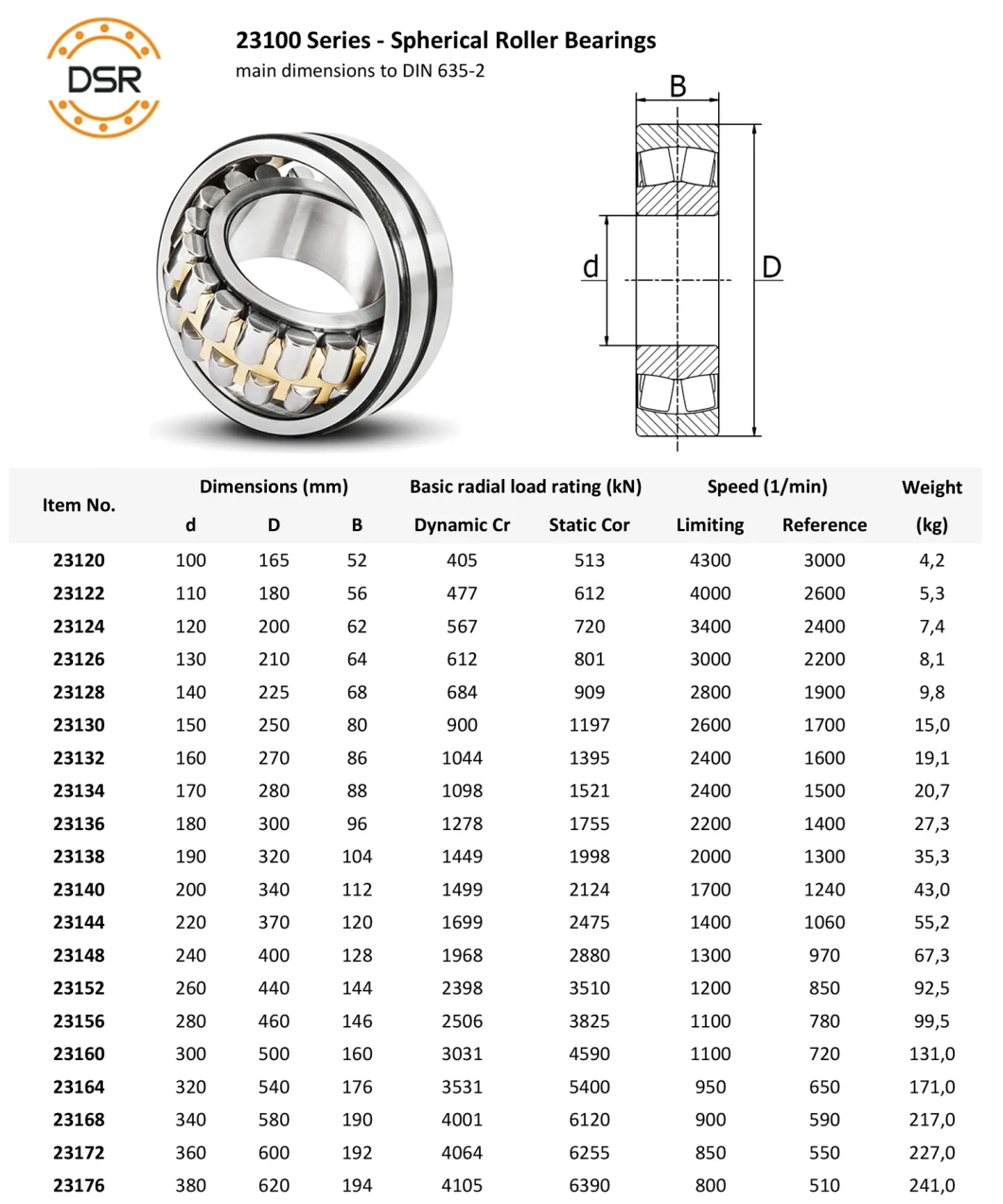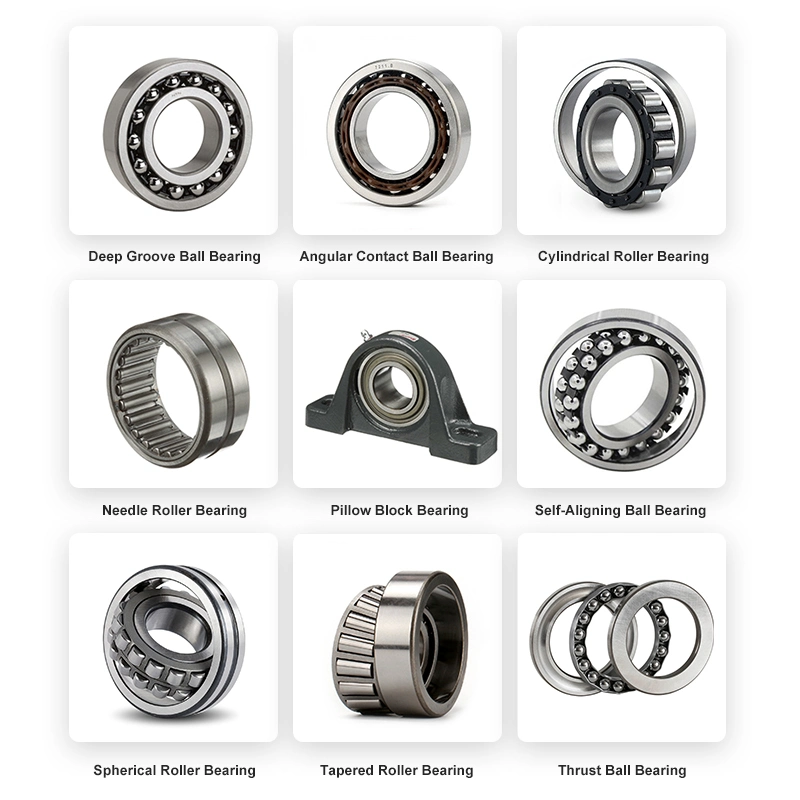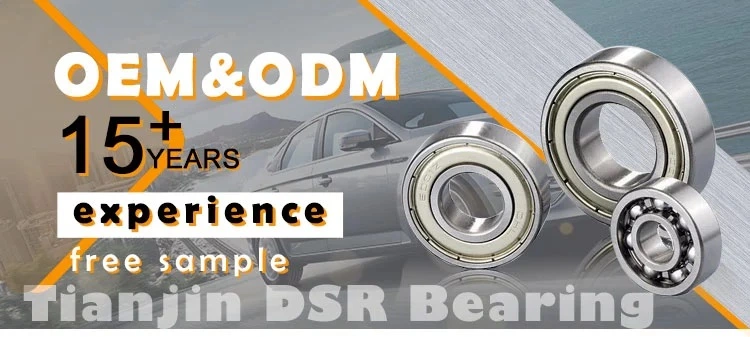 Tianjin DSR Bearing can supply you with the broadest possible array of bearings. In addition to Ball bearing, Roller bearing, Needle bearing, Pillow Blocks, we manufacture Flange blocks, Rolling mill bearing, Slide bearing and Water pump bearing. Our unparalleled experience as a total manufacturer and exporter for these industries is essential for the development and application of a premier product line for all general industries.

We pride ourselves on our ability to serve every customer, from backyard mechanics, to independent shop owners, to automotive technicians, to large manufacturing plants. Our Target Industries served are Agricultural Equipment, Cranes, Electric Motors, Gearboxes, Material Handling, Packaging Machinery, Power Tools, Pumps, Railways and Transportation, Robotics, and products for Textile Machinery. Tianjin Bearing Company is a stronger and growing exporter of bearing in China.

In addition to manufacturing commodity-based bearing products, DSR Bearing makes custom bearing solutions for OEM. Tianjin DSR bearing has stringent quality control standards and maintains complete control over supply, using only the highest grade bearing steel.

Our mission is to fully provide for you. Well into our more than Ten years of business, we are confident that you'll find what you're looking for in bearing product here. Please call, email, or stop by for more information.

We are very confident in our products, and we are sure that we can earn your trust!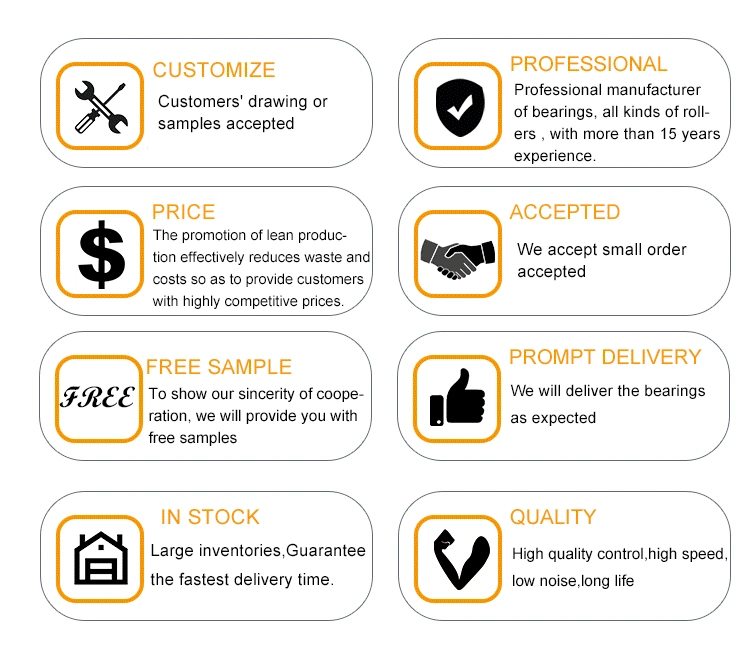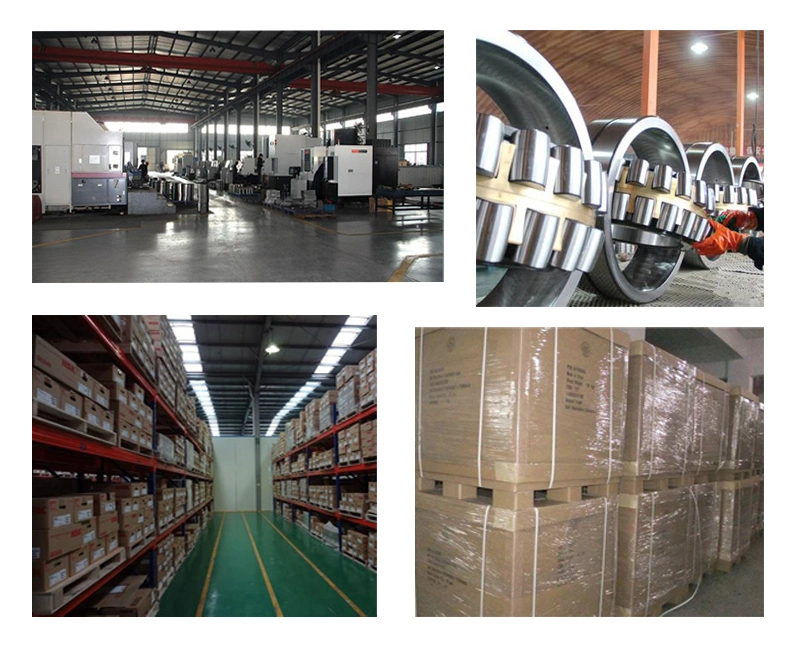 FAQ :

Q: What the MOQ of your company?
A: In stock, MOQ is 1pc.

Q: Could you accept OEM and customize?
A: YES, we can customize for you according to sample or drawing.

Q: Could you supply sample for free?
A: Yes, we can supply sample for free, you only need to pay for the shipping cost.

Q: Is you company factory or Trade Company?
A: We have our own factory, our type is factory + trade.

Q: Could you tell me the material of your bearing?
A: We have chrome steel, carbon steel, stainless steel and ceramic.

Q: Could you offer door to door service?
A: Yes, by express (DHL, FEDEX, TNT, EMS) 4-10 days to your city.

Q: What is your company payment terms?
A: T/T. Western Union, PayPal

Q: Could you tell me the delivery time of your goods?
A: If stock, in 7 days or base on your order quantity.

Dear friend, if you have any questions, contact us please.